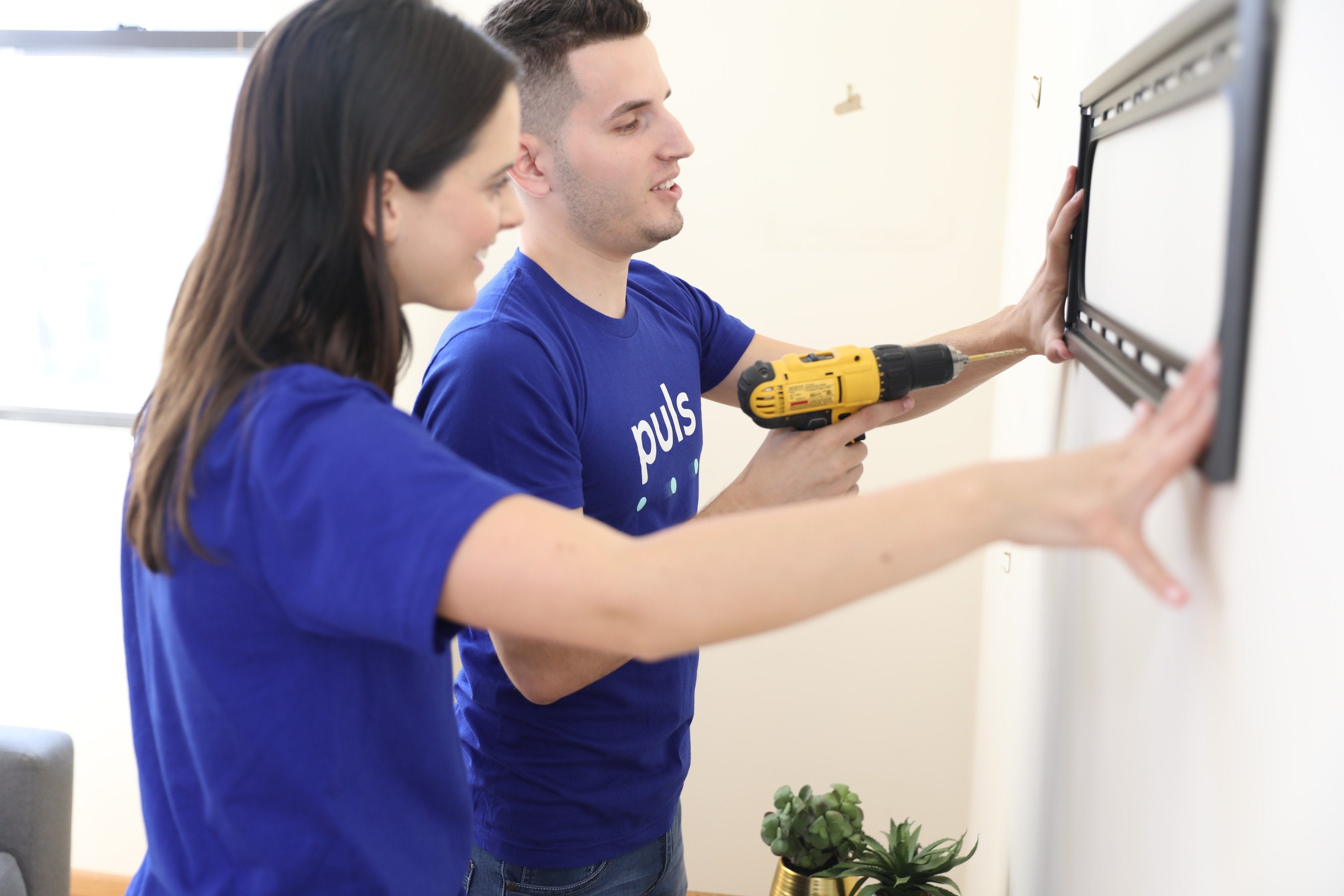 TV wall mount bracket types
Fixed TV wall mount
The simplest TV mount solution is the "Fixed" or "Low-Profile" TV wall mount bracket. These fixed brackets are sturdy and strong, but offer no screen movement. Barring extreme walls with special needs, these are the easiest to install compared to all other TV wall mount options. They can typically be set up in under an hour. A simple search for TV wall mount on Walmart shows that they are also the lowest-priced brackets within the TV wall mount category.
Quick installation and low-pricing do come with a trade off - the inability to adjust the TV after it is mounted. Fixed TV wall mounts will not move in any direction (up or down, left or right). You can't adjust the screen angle according to your sitting (or slouching) posture. Additionally, when you want to add or remove an HDMI cable, you must remove the TV from the wall bracket and then set it back in place again.

Tilting TV wall mount
Tilting brackets are a step up in the TV mounting on a wall hierarchy. These will get you anywhere between 5º to 15º vertical adjustment so you can change the vertical viewing angle if needed. This allows for a better viewing experience for everyone, especially dogs and kids Tilting TV wall mounts do not, however, allow any horizontal movement. Not sure where to buy a tilting TV wall mount? When you book a TV mounting appointment with Puls, you can add a tilt TV wall mount for just $40.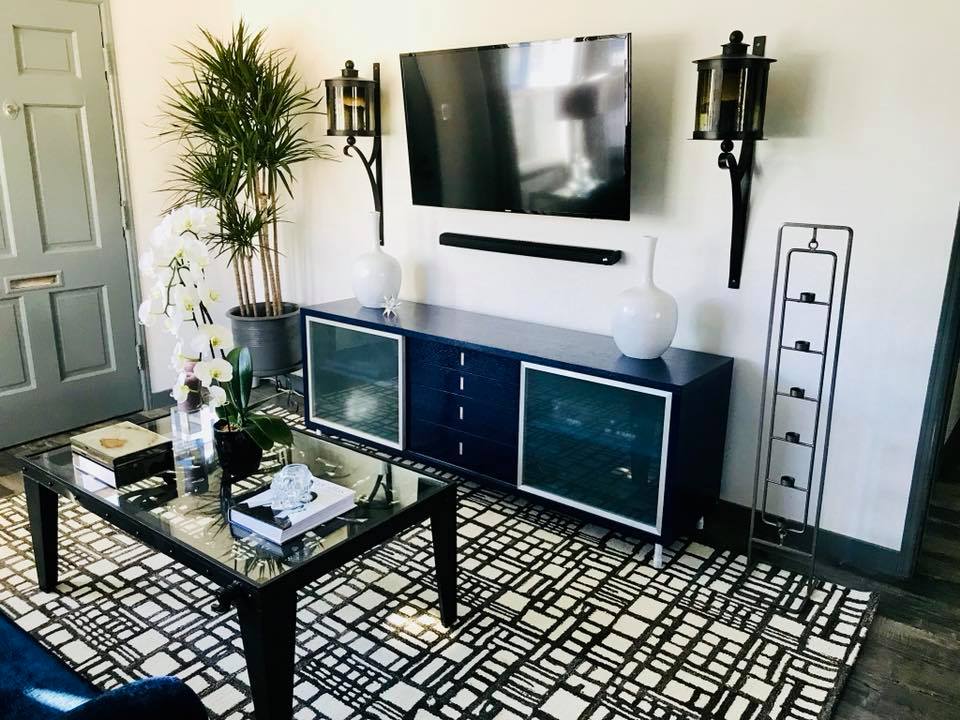 Full Motion TV wall mount
A full motion TV mount offers the widest viewing angles and array of names. Manufacturers often use terms like Extending Arm, Articulating, Swivel, and full motion to describe the mount. Fundamentally, this TV wall mount bracket is anchored to the wall on one side and a swiveling arm extends outwards, towards the room. The arm can be minimized and folded onto itself so that the TV looks as if it's flat against the wall, but you can also adjust your TV for that perfect viewing angle, tweaking it horizontally and vertically until it is perfect.
As you might expect, the full motion TV wall mount comes with a slightly higher cost and a more complicated installation process. However, the price is still modest compared to the obvious benefits - almost absolute control over your viewing angle. We say almost because there's still a wall on the other side of the TV. Plus, this TV wall mount full motion ability offers you easy access to the back of your TV. This makes configuring and rearranging cables much simpler. When you book a Puls TV mounting service, you can opt for a full motion TV wall mount for just $60.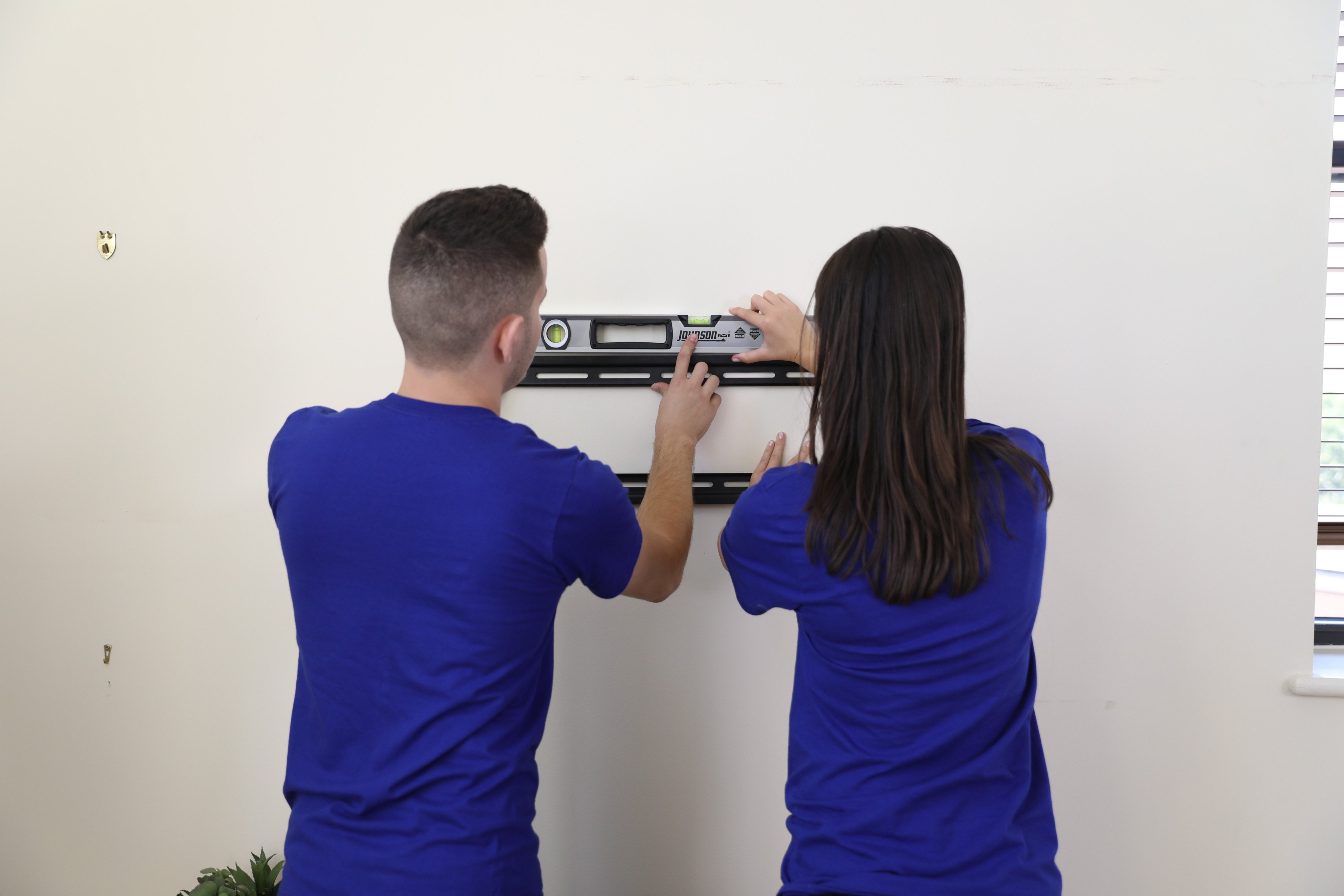 One last option - the TV mount stand
Rather than mounting your TV on the wall, a TV mount stand allows the device to be placed on a tabletop, a shelf, a mantelpiece and so forth. The pros and cons are pretty straightforward. There's no drilling, and no hassle in mounting your TV. However, you won't get the clean aesthetic that a wall mount offers. Plus, a stand isn't very child safe, because the TV is not firmly screwed into anything.
Big, heavy flat screens are meant to be mounted to walls, not loosely set on tabletops. Having said that, some TV mounting stands are sturdier than others. Some of these stands can also be wheeled around, while others hold the TV firmly in place with brackets similar to those used for TV wall mounting. A TV mounting stand can also be useful if you need to cart your TV from room to room. Just don't forget to take the cables with you!
For more information about TV mounting, please visit our blog post: The ultimate guide to TV mounting or TV Mounting Resource Center.